My Favourite Clothes Art Project
There are endless ways this project can be done. Images show two different paths just to give an idea. They were completed over the course of two days. First day is sketching and preparing day (for example 60-90min), second day is final project day (60-90min). Take time and no rush.   There is no age limit. An adult or an older sibling can help if necessary. 
MATERIALS:
Drawing Paper (example 8 1/2″ X11)
Painting paper or collage background paper (thicker paper such as poster board or watercolour paper depending on material and technique choice (example 22X28″ poster board or put together 3 or 4 8 1/2 X 11″ or 11X17″ watercolour or card stock paper )
Drawing pencil 
Pencil crayons
Either paint or collage materials depending on choice of technique
Tape
READY, GO!
 1. Pick favourite pieces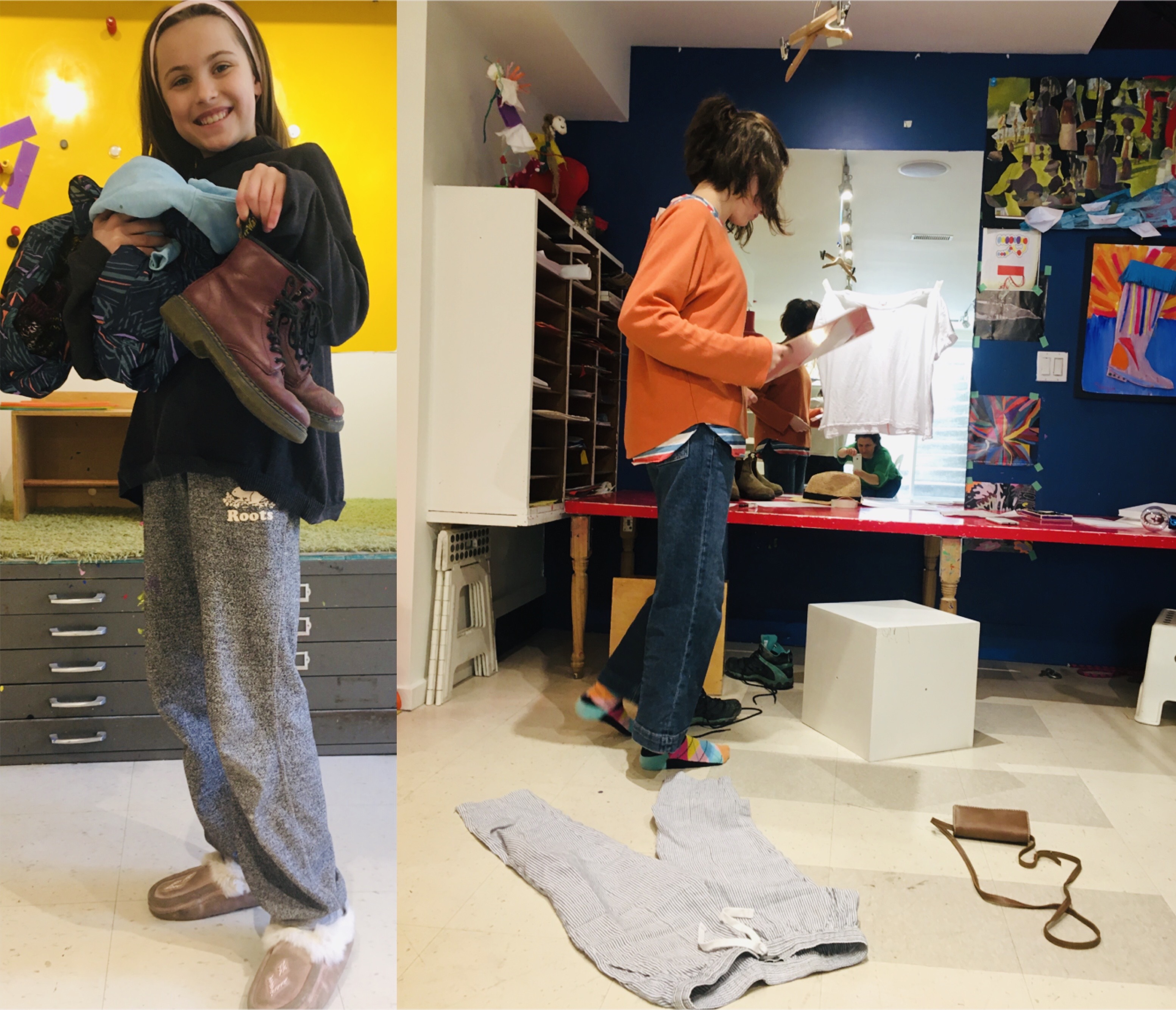 2. Put together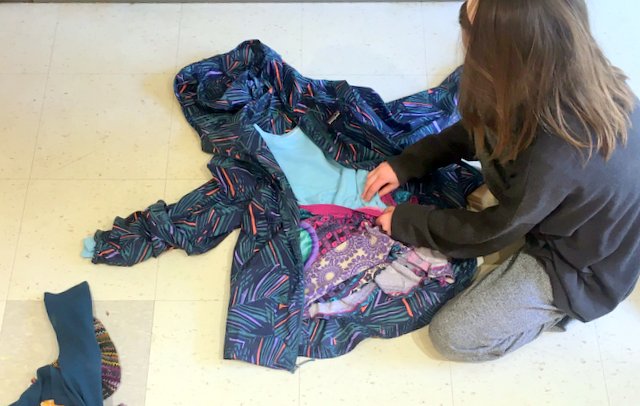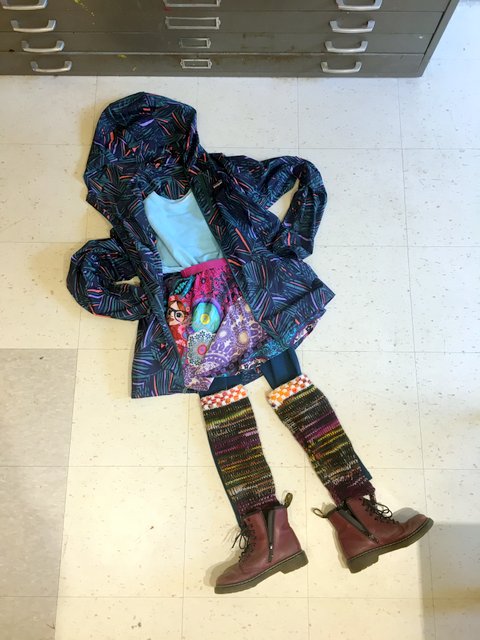 3. Sketch set-up on one piece of 8 1/2X11″ paper or use one paper per piece as in image below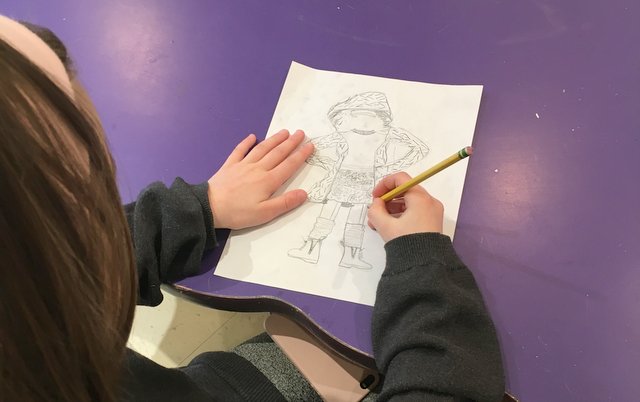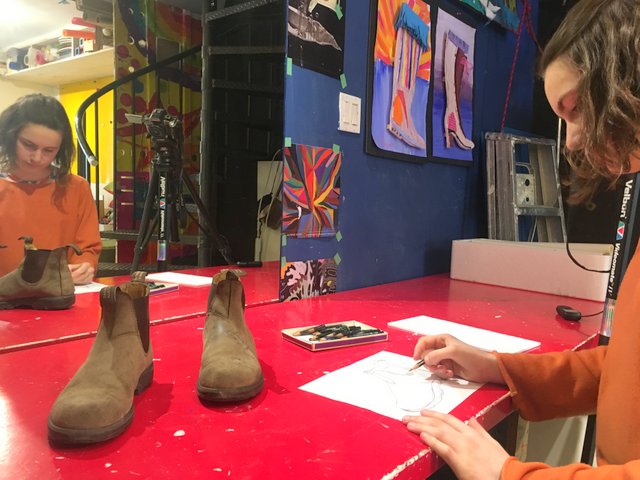 4. Trace original sketch OR if there are several sketches as above (one paper per piece of clothing) go to step 6.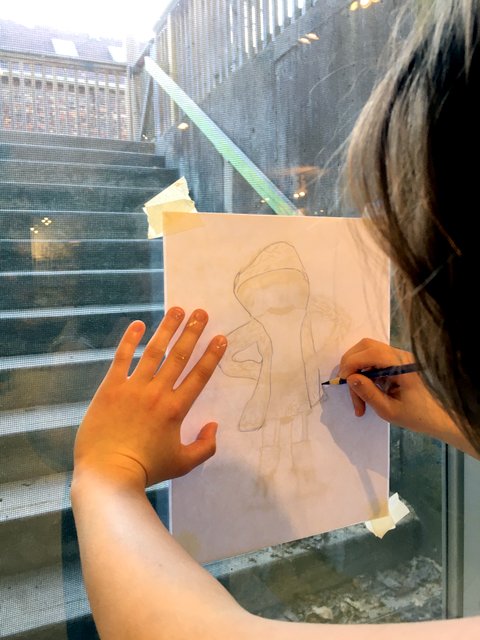 5. Colour your tracing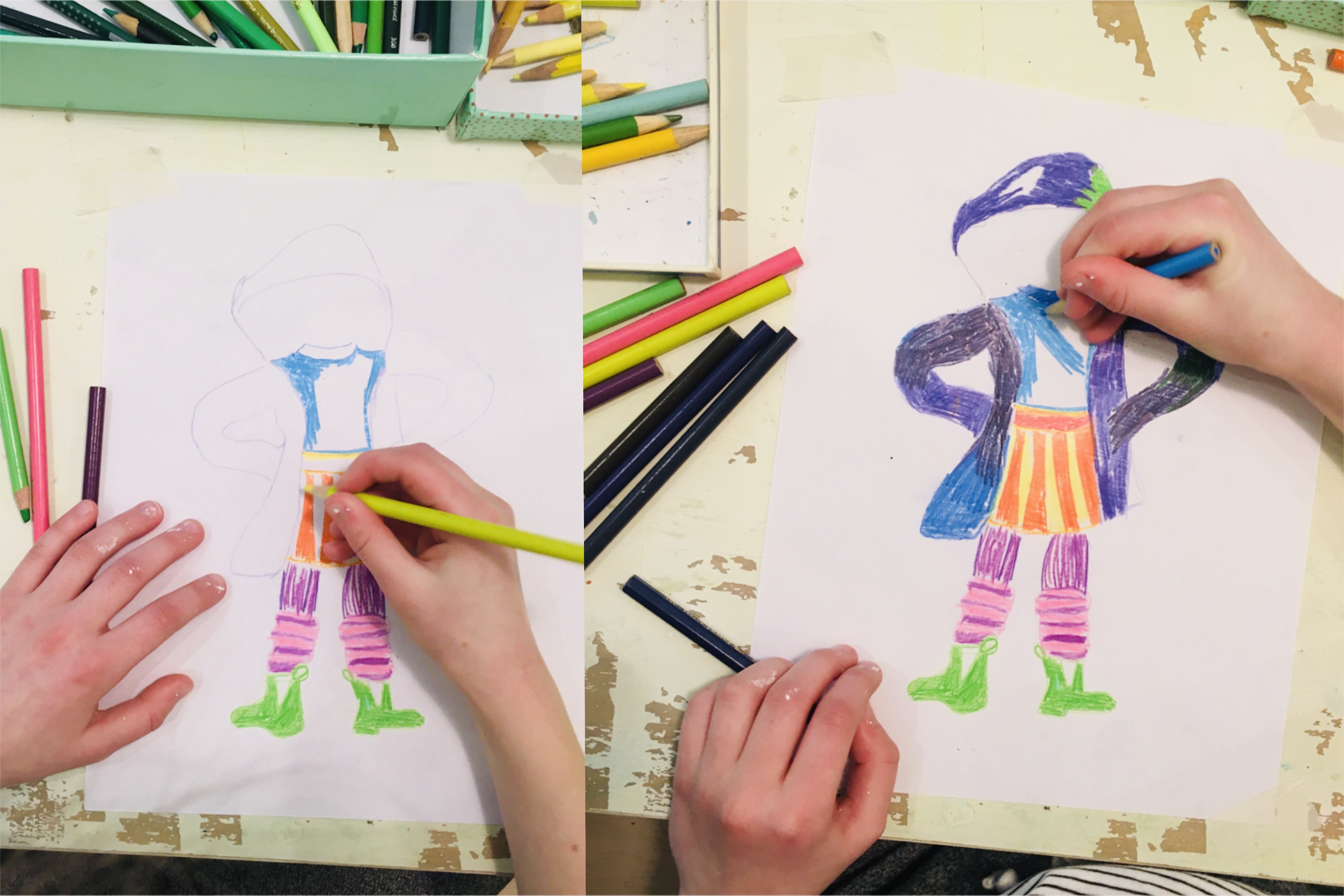 6. Get ready to paint OR get ready to make a collage: set up paper and set up materials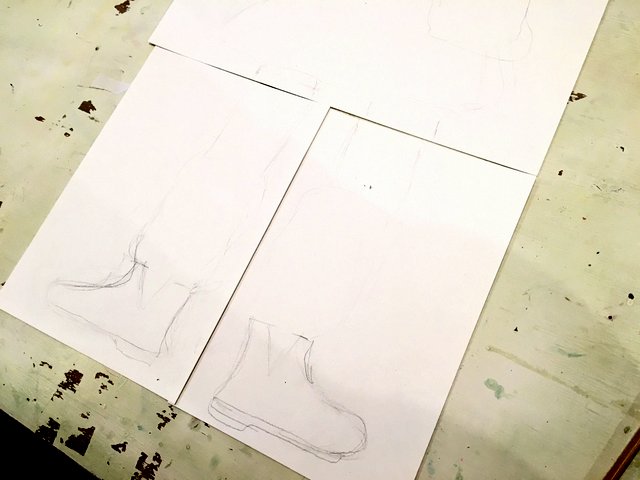 If painting with watercolours use 3 pieces of watercolour paper (example size 11X15″) to draw
previously sketched set-up larger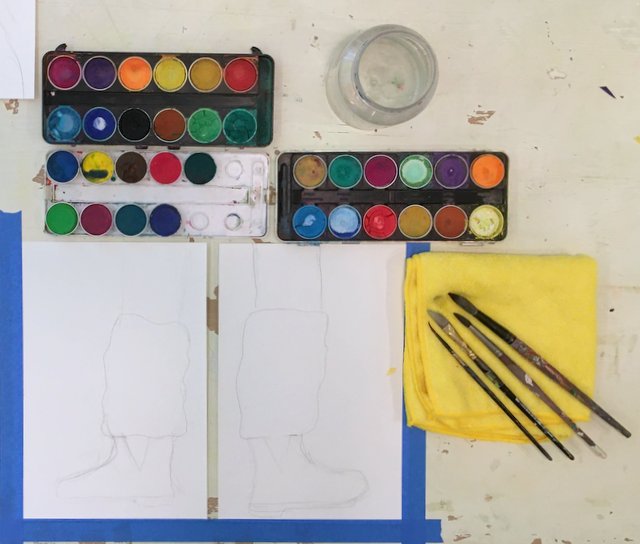 Note various brush sizes prepared above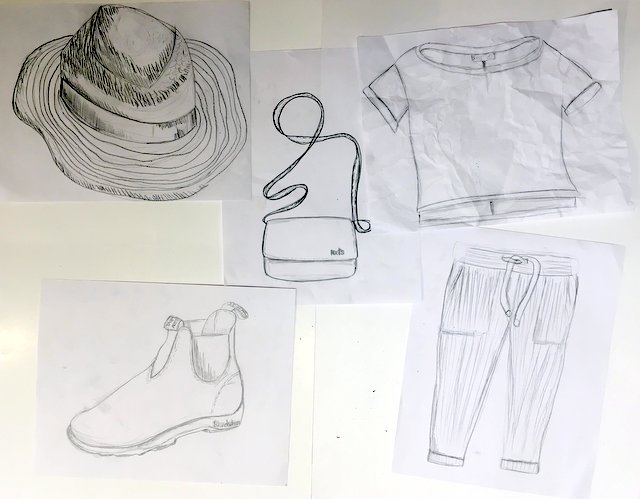 If collage is chosen set up composition on large poster board (example size 22X28″ using original
sketches)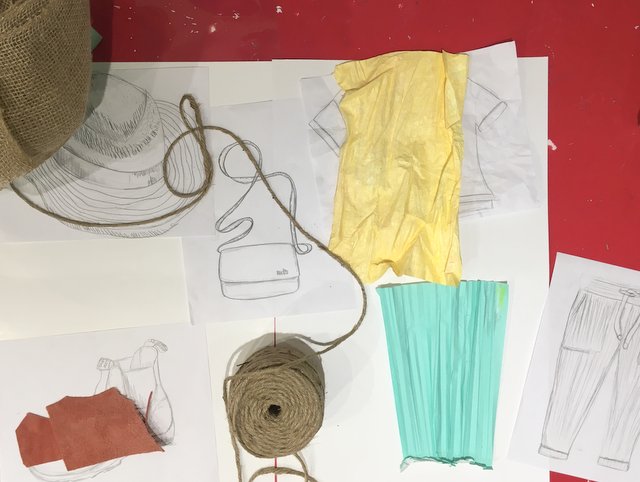 Note a variety of collage materials chosen for a particular clothing piece: scraps of leather, rope, died tyvek paper, coloured origami paper BUT it is possible to manipulate regular 8 1/2X11 paper endlessly to create a variety of collage materials by scrumpling it, pleating it or colouring it with markers, pencil crayons or watercolours for example
6. Keep going, you are doing a great job!
The materials at hand give you freedom to make what you want. But the preparations you did, sketching, choosing colours, looking for materials is what gives you confidence to work and finish your fantastic art project!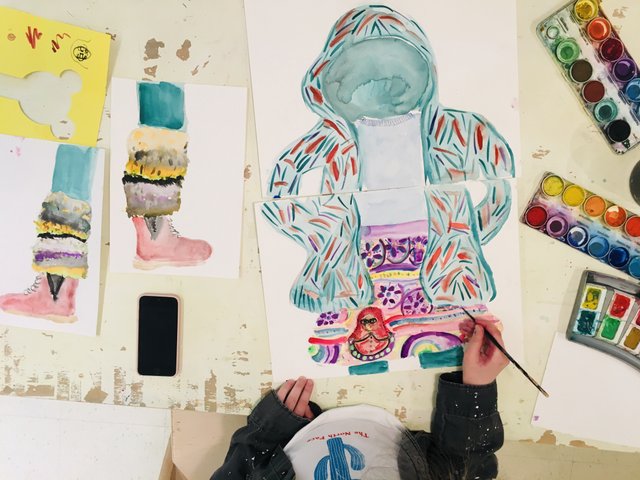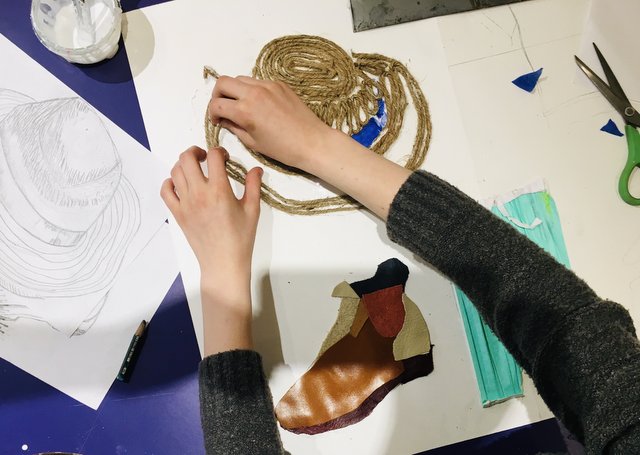 7. Take a picture wearing your favourite clothes and share your final project with andjelija@myartlab.ca to be featured in an upcoming blog post!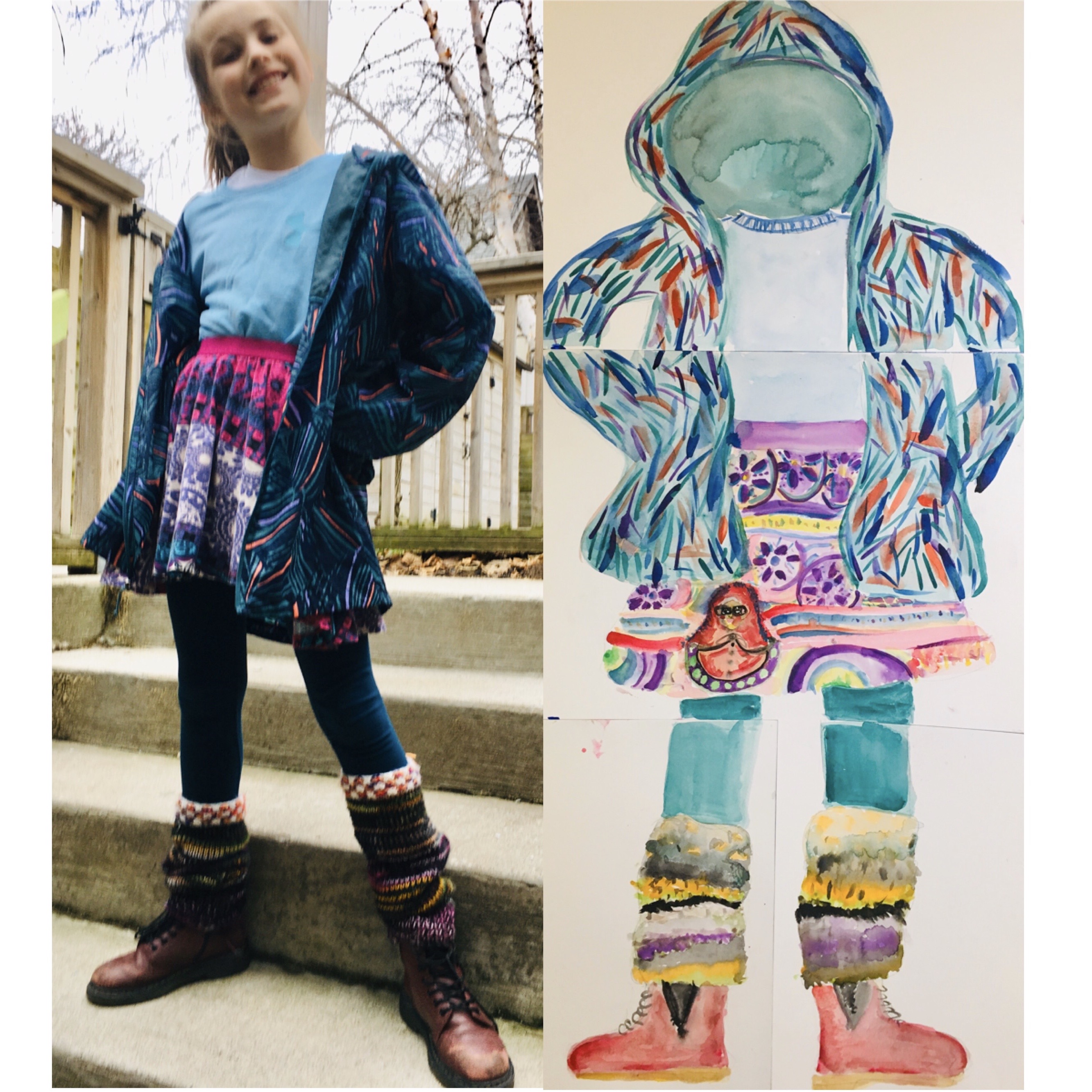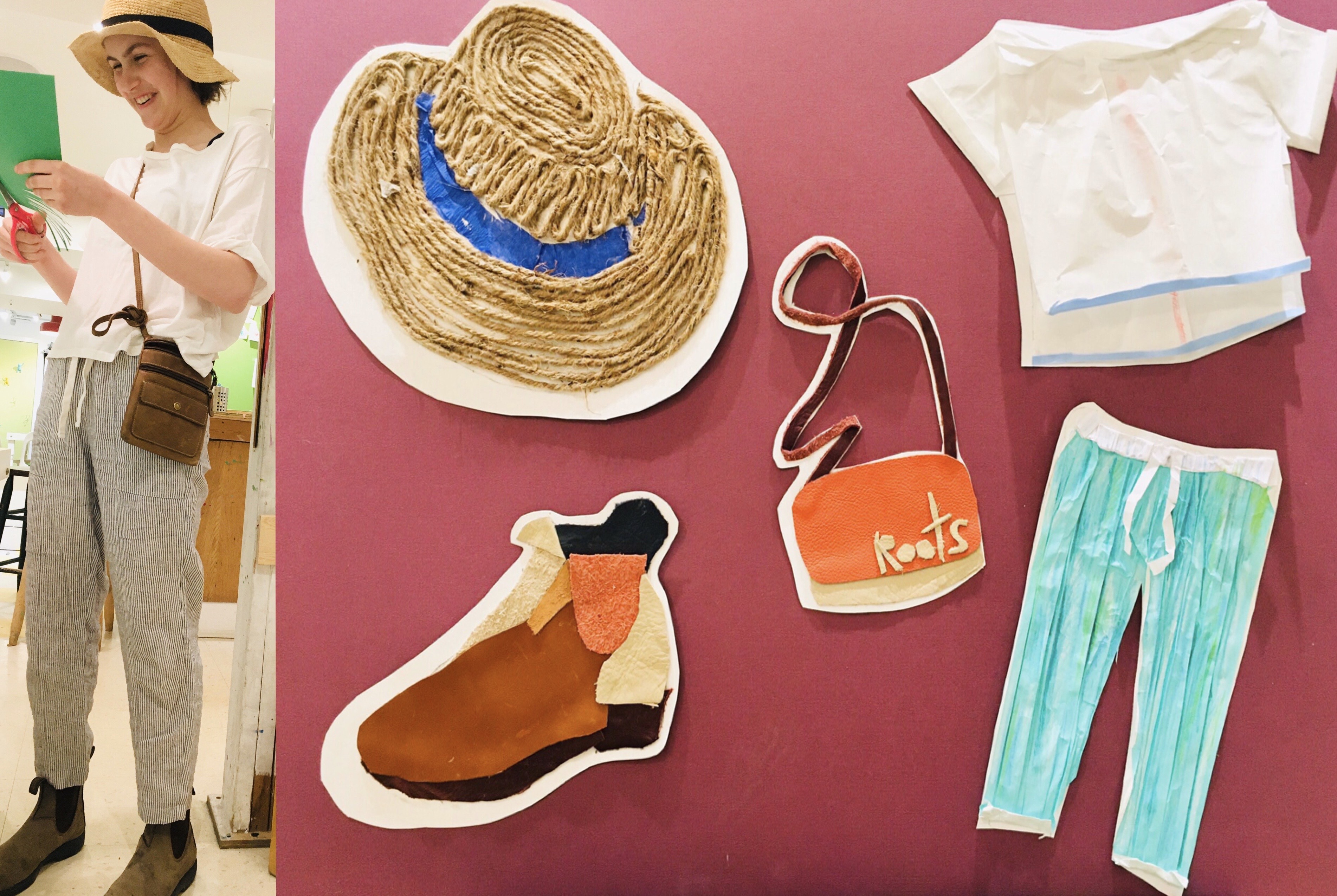 If you have any questions or want to get a comment or feedback about your work, email andjelija@myartlab.ca